Styro Products Gympie provide underfloor insulation to keep the heat in for winter and keep the heat out for summer in new and existing homes.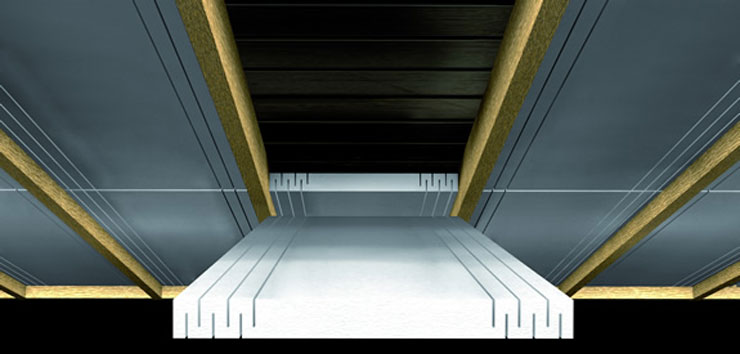 The Perfect Choice For New Homes
Underfloor Insulation is a great way to improve your insulation rating in your home.
Underfloor Insulation keeps the heat in for winter and keeps the heat out for the summer.
For the self installer, there are full installation instructions provided. Place the panel snugly between the floor joists and protect your home from extreme temperatures.
Underfloor Insulation is available in easy to handle panels:
1200 x 360 x 60mm
1200 x 410 x 60mm
1200 x 470 x 60mm
1200 x 560 x 60mm
Underfloor Insulation incorporates FLEXICUT. This is a unique system provided for simple installation. Underfloor Insulation is easy to cut with a sharp knife.

The Perfect Choice For Existing Homes
Underfloor Insulation is also perfect for existing homes.
Underfloor Insulation is great for pole houses and all exposed wooden floors.
The great thing about Underfloor Insulation is that it is safe to install, non-allergenic, contains a flame retardant, it is not affected by ageing and it contains no harmful CFC's.

The Benefits of Underfloor Insulation
Underfloor Insulation has many benefits.
It is a cost effective and energy efficient way to make your home more comfortable during the extremes of winter and summer.
It is suggested that a heating savings of around 12% is reasonable for most homes using Expol Underfloor Insulation.
Underfloor Insulation creates an effective thermal barrier under the floor in order to maximise heart retention in your home during the winter months. This saves on heating costs.
Insulating floors and ceilings makes a home cosy and welcoming.
By saving energy in the home, you are not only helping yourself, you are also helping the planet.
If you have cold and draughty floors, you will waste power heating your home.
The money you spend now in insulation will soon pay for itself in reduced energy bills and additional comfort in the future.
If you want more information about Underfloor Insulation, you can download the following brochure – Underfloor Insulation