Polystyrene Sheeting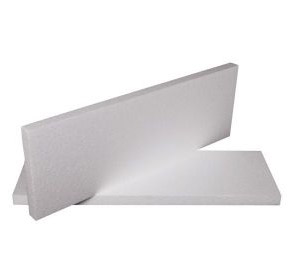 Polystyrene Sheeting is a block moulded and a flame retardant modified grade of expanded polystyrene (EPS).
Polystyrene Sheeting is a closed cell, resilient, lightweight rigid cellular plastic material produced in a range of densities between 10kg per cubic metre and 35kg per cubic metre.
The main applications for products manufactured from are thermal insulation systems (wall, under veranda roofs and sub-floor), ceiling panels and other decorative surfaces, voidforms and blockouts, insulation, protective packaging, floatation and buoyancy applications and stage sets. Model making Concrete formwork.
Polystyrene Sheeting usage is only limited by your imagination.
Standard sheet sizes are either 2.5m x 1.2m. However, lengths up to 4.8m can be arranged.
Thickness can be from 10mm to 600mm.
Non standard sizes can be cut to your specifications on request.