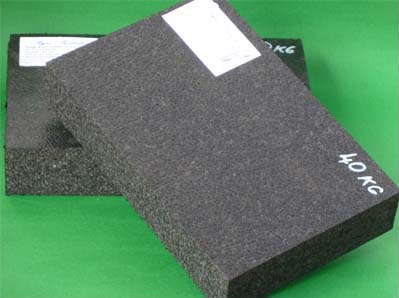 Expanded Polypropylene
FEATURES
Expanded Polypropylene (EPP) is a significantly different polymer to Expanded Polystyrene (EPS).
Polypropylene gives the product flexibility and strength and the added advantage of higher distortion temperature. In other words, it can withstand much harsher environmental conditions.
Expanded Polypropylene (EPP) has superior chemical resistance to many other polymers.
Expanded Polypropylene (EPP) has been tested for its high tensile strength, flame resistance, heat resistance, thermal deformation, weather resistance, dimensional stability and proved to be remarkably un-affected by petrol, oils and fluids.
USAGE
Expanded Polypropylene (EPP) can be used in MODEL AIRCRAFT and ULTRA-LIGHTS.
DIMENSIONS
EPP is available in 20 and 40 kg per m3.
Sheet sizes are 1800mm x 800mm and in thicknesses 50mm and 100mm.
Smaller pieces can be cut to size to suit orders.